In order for SendHub to be able to view and import your contacts, you'll need to allow access to your contacts from your iPhone. To make sure you're allowing access, go to:

iPhone Settings > Privacy > Contacts > SendHub > make sure this is enabled

(note: you'll need to disable this if you'd prefer not to import any contacts into your SendHub account)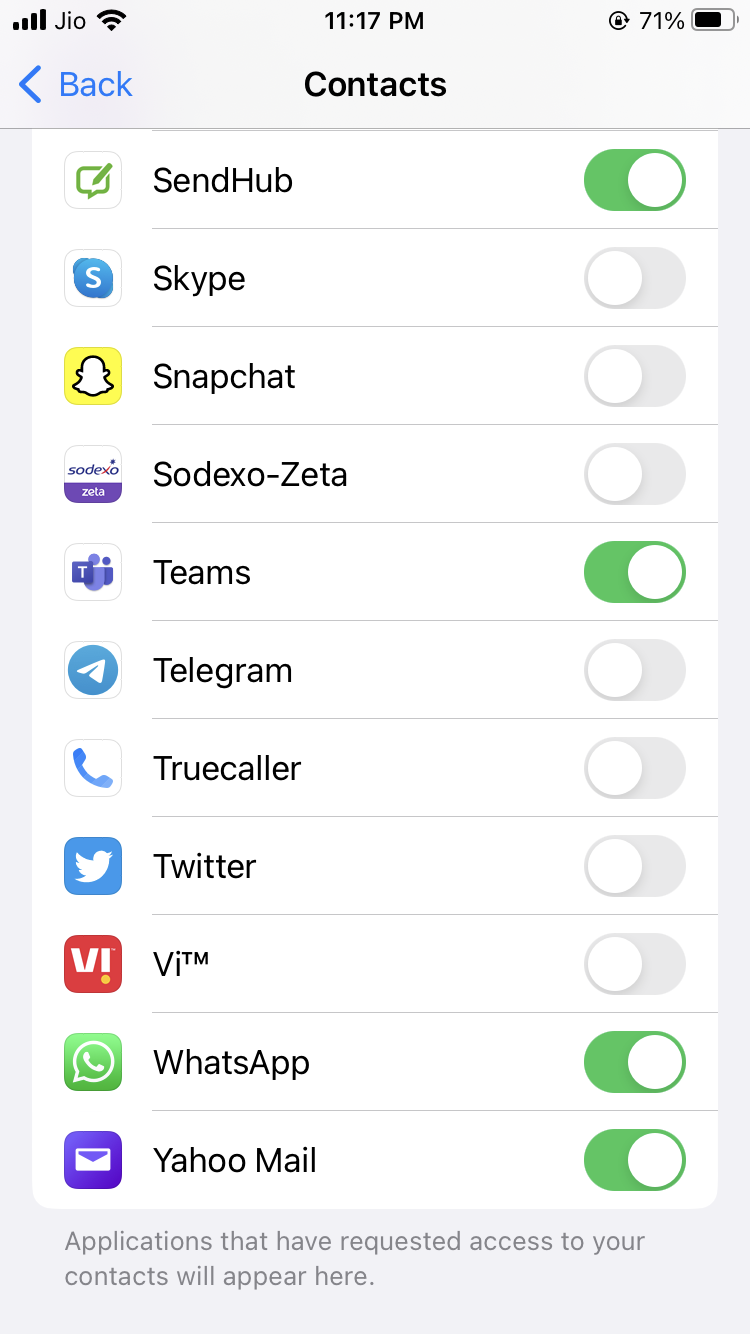 Once in the SendHub app, some of the things you can do in regards to contacts are:
Viewing Contacts

Adding Contacts

Searching Contacts

Editing or Deleting Contacts
Viewing Contacts
SendHub lets you access and manage your contacts, both new and existing, all from one place. You can call your contacts, add them to groups, and more.
In the "Contacts" tab you can press a single contact to view more information such as their phone number, which groups they belong to, and any additional information you add (e.g., Email, Twitter). You can also take actions to text or call them, add them to favorites, or add them to a group.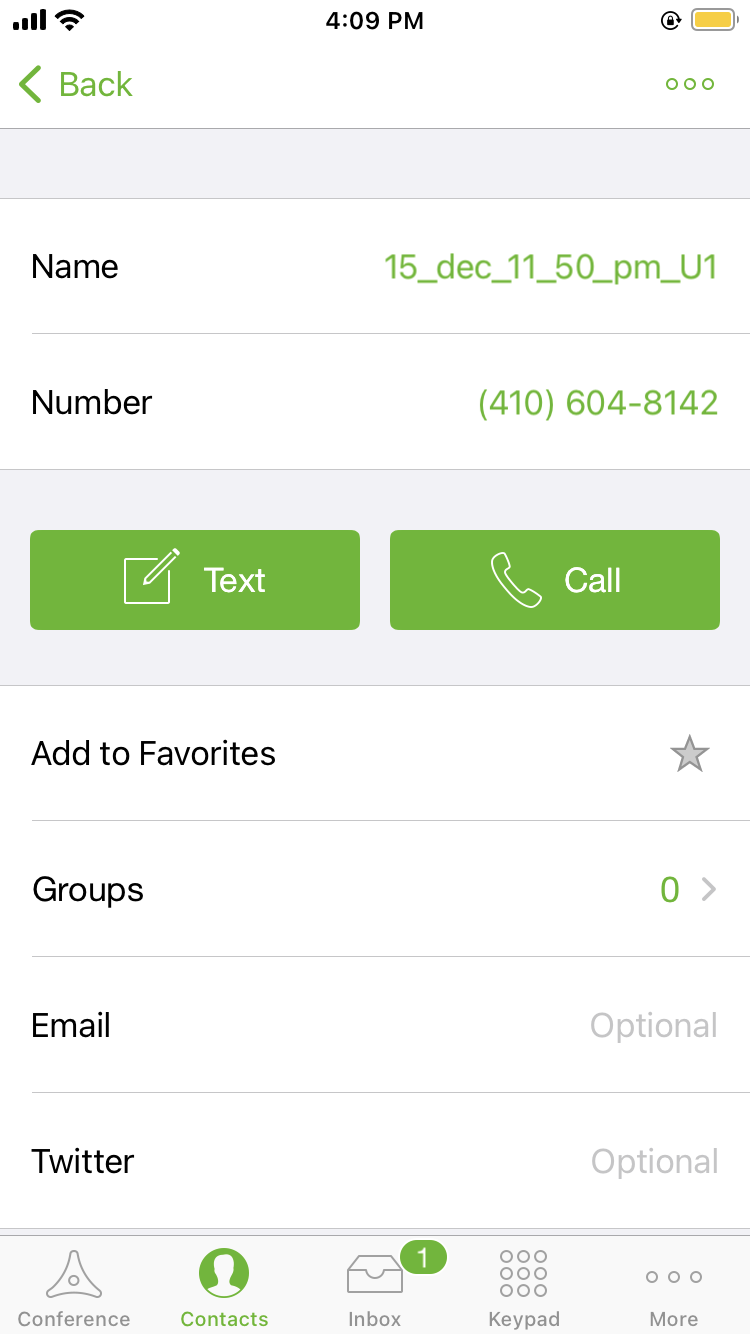 Adding Contacts
You can manually add contacts by pressing the "+" button at the upper right corner, which will let you enter the name and number of a new contact.
Searching Contacts
To search for a contact, use the search bar at the top of the Contacts tab. You can search by name or phone number.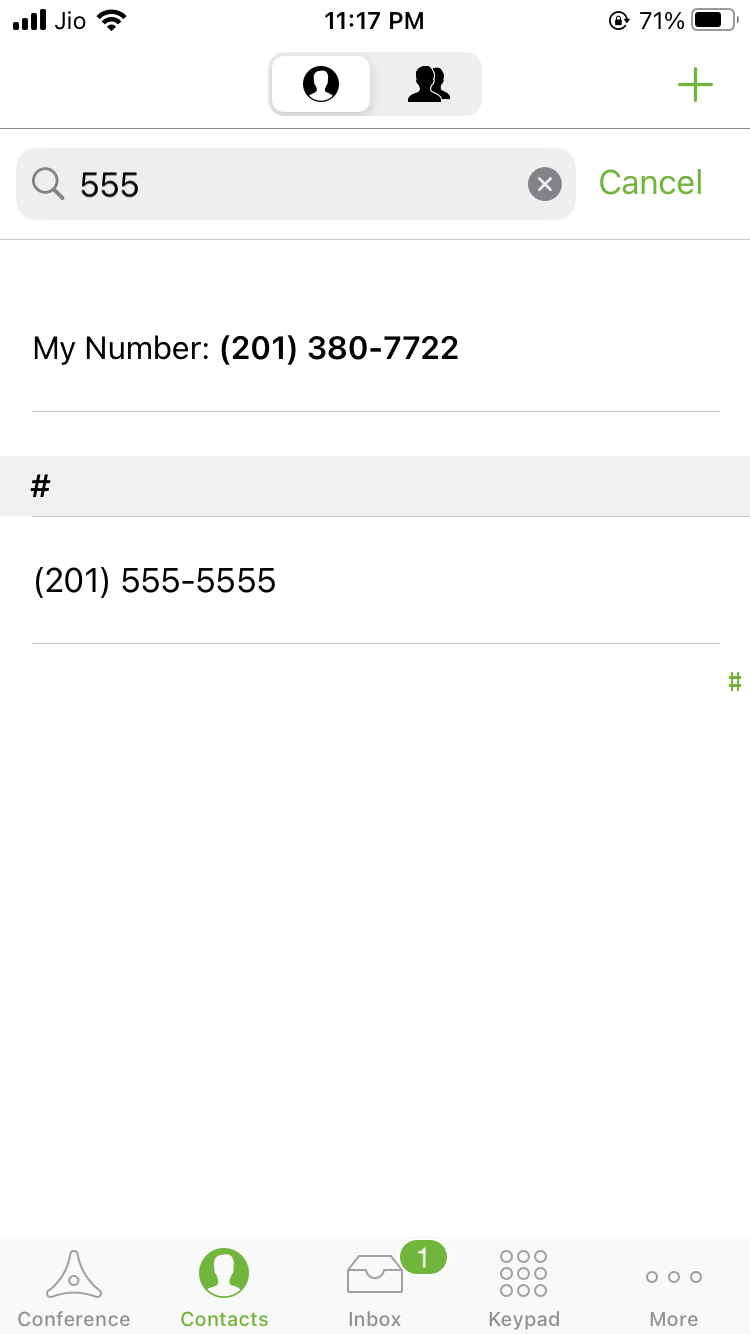 Editing or Deleting Contacts
When viewing a contact, you can edit their name, number, email, and Twitter by pressing the appropriate field. You can also add them to or remove them from favorites by pressing the star icon.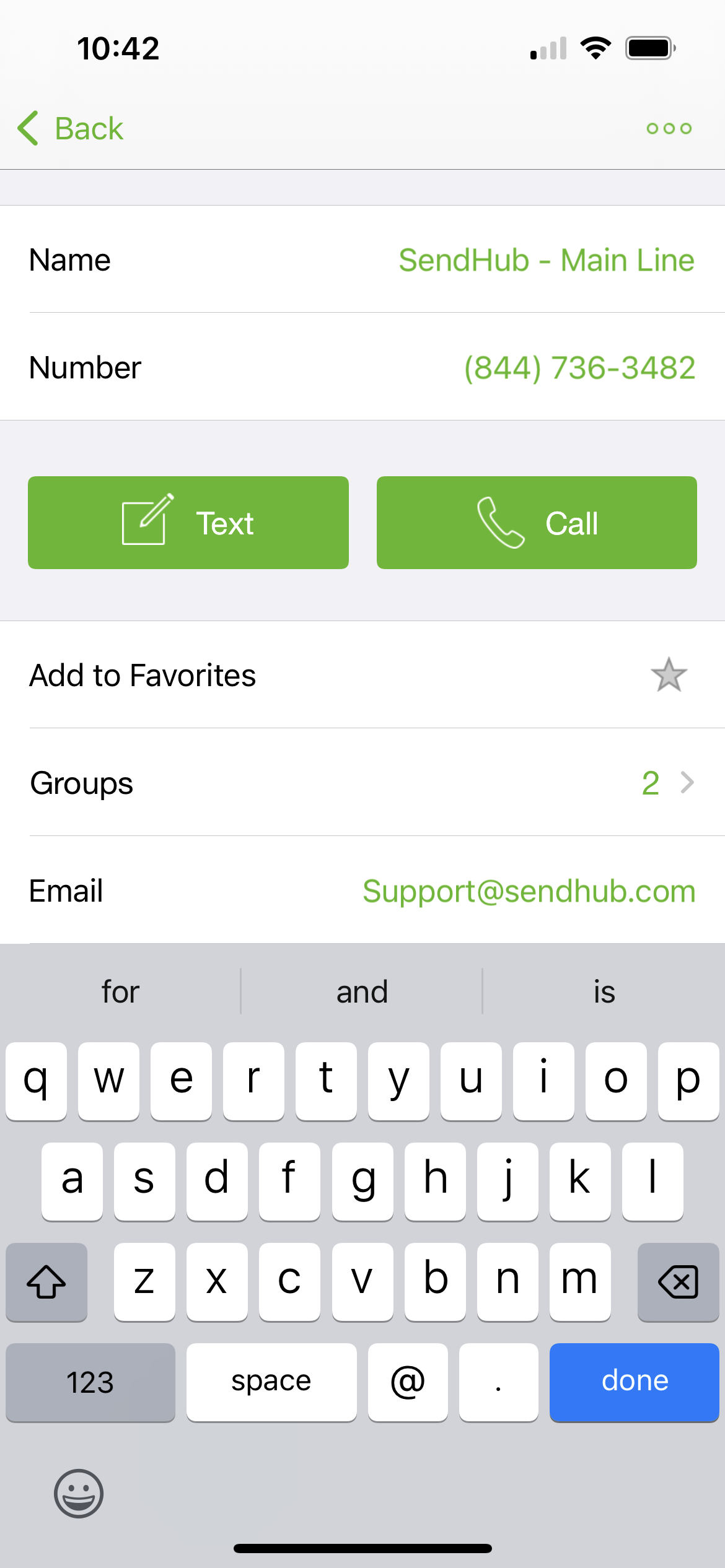 The three dots in the upper right corner will bring up the option to delete the contact. To delete the contact press the "Delete" button.