Exporting Your Contacts Through SendHub
Our new export contacts feature makes it easier than ever to have your SendHub contacts downloaded immediately onto your desktop or laptop!
Now you can instantly have all of your SendHub contacts for business or personal use downloaded into a CSV with a click of a button.
To do so, simply click your contacts tab on the left hand side of your SendHub page: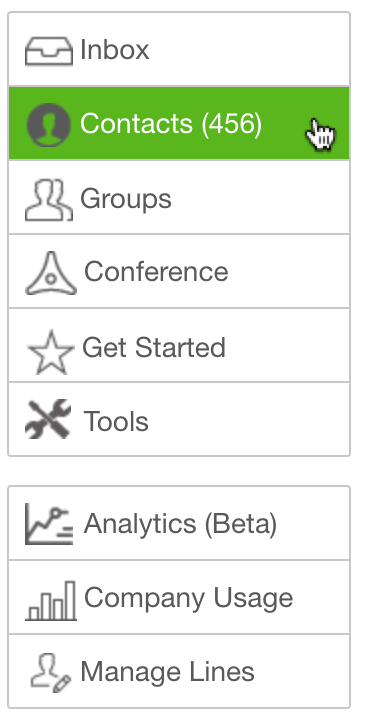 Next, click the 'export contacts' button on the right hand side of your Contacts page and you'll immediately see a downloaded CSV file of your contacts saved onto your device.

If you have any further questions or concerns on data exportation through SendHub check out our Exporting Data from Analytics article or email us at support@sendhub.com and we'd be happy to help you!