SendHub's Inbox makes it easy to process all of the messages, calls, and voicemails you receive.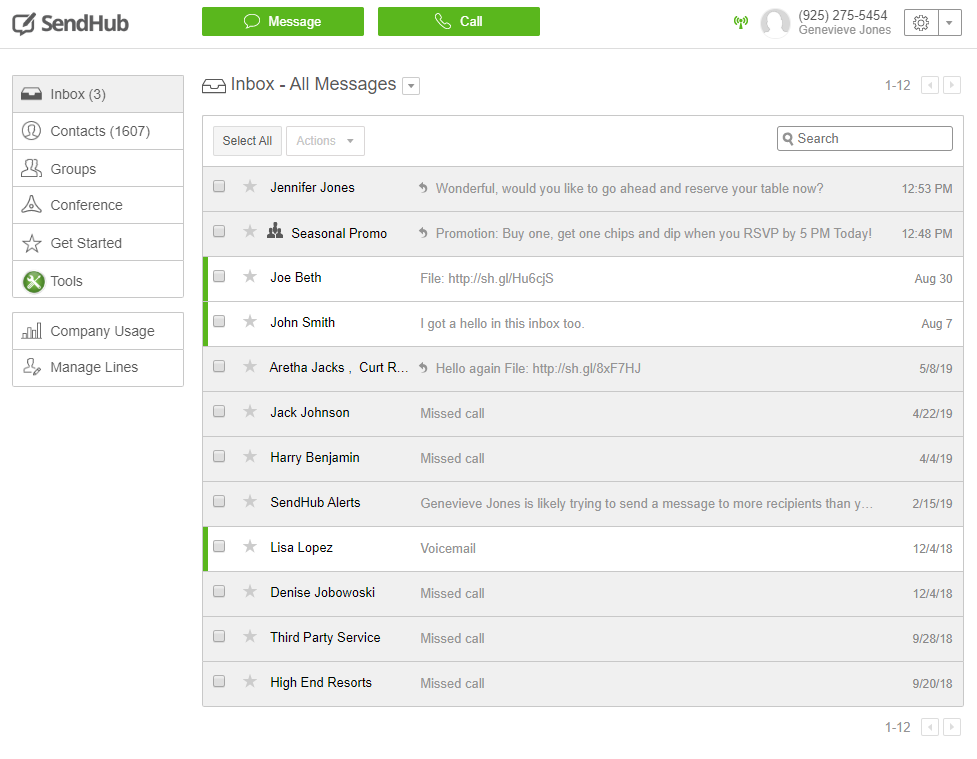 To access your SendHub Inbox, click on the "Inbox" link in the menu on the left side of the screen as show in the image below.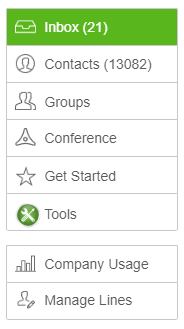 Here, you will see a list of every text message you've sent or received, every voicemail, and every call you've made, received, or missed, along with the contact or group they're connected to within SendHub.

View all of your unread messages, scheduled messages or important messages that you've starred.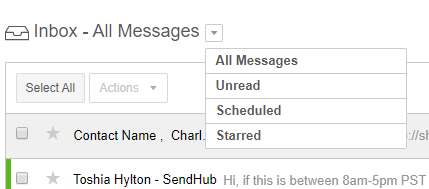 With SendHub, your whole team can have their own direct line associated with their own inbox. Whether you want each department and/or each person to have their own line, you can manage it all easily with SendHub. Below is an image showing two lines within one account and how easy it is to add more. Admins can view the inboxes of all the lines on their account.

Note: History from previous correspondence is viewable in your inbox is viewable forever, if you haven't deleted it from your inbox. However, you can download it for the last 30 days.