Sending Messages

Viewing Messages

Thread and Message options

Deleting Messages
Sending Messages
With SendHub you can send messages to any cellphone. Best of all, SendHub to SendHub messages are free!
To send a message, simply:
Press the new message icon at the top right of the screen
In the "To:" field, begin to enter the number or the name of the contact and/or group you wish to send a message to

Enter your message into the message field

Send the message

Optionally, you can press the up arrow to send an attachment -- anything from PDFs to images
Attachments allow you send everything from pictures to PDFs right from SendHub. To send an attachment, simply:
Create a new message or select an existing message you want to reply to

Click the paperclip icon at the bottom

In the next screen you have various options from which to choose a file from:

Your computer

Dropbox

Google Drive

Box

Facebook

Instagram

Google web images search

Taking a picture with your webcam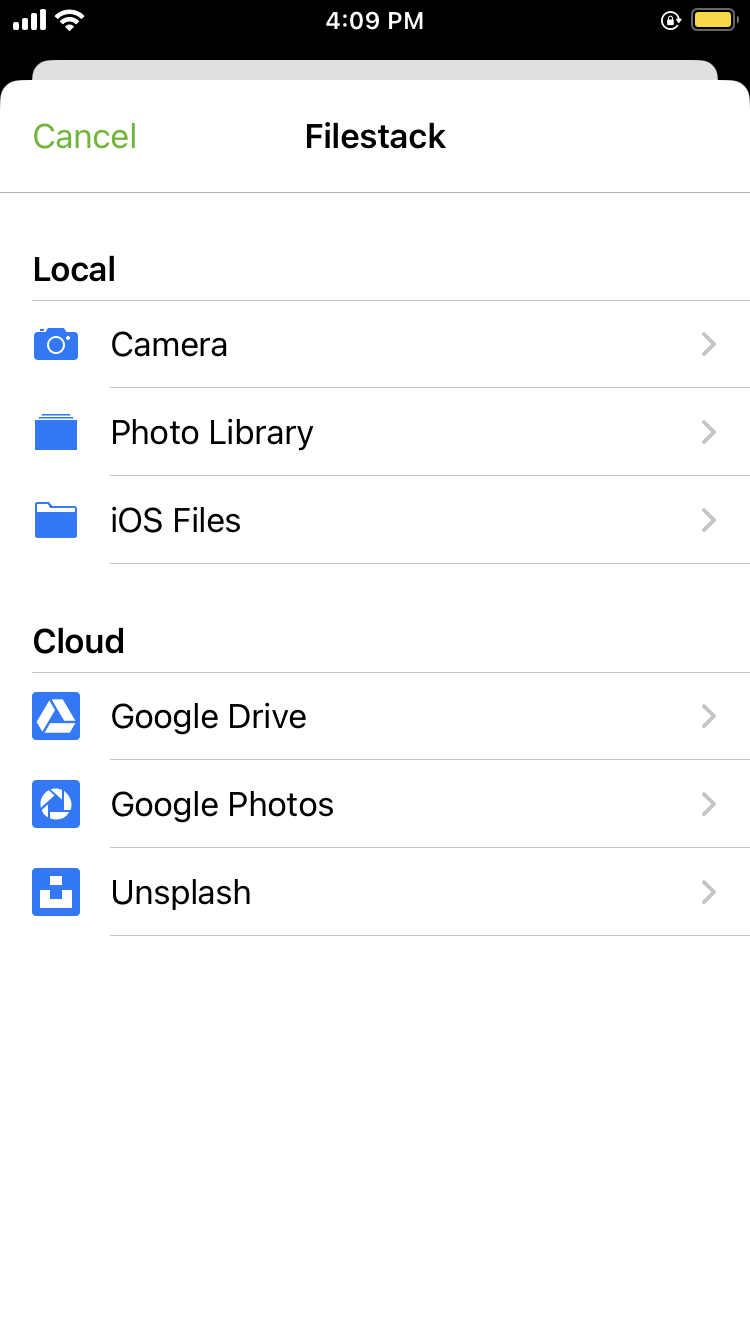 Viewing messages
Upon logging in, the first screen you will see is the "Messages" tab.
To view all messages, simply press the "Messages" tab
Unread messages will have a green circle to the left

Read messages will have nothing to the left

Read messages that have been replied to will have an arrow to the left
Messages that have an attachment will have a URL like below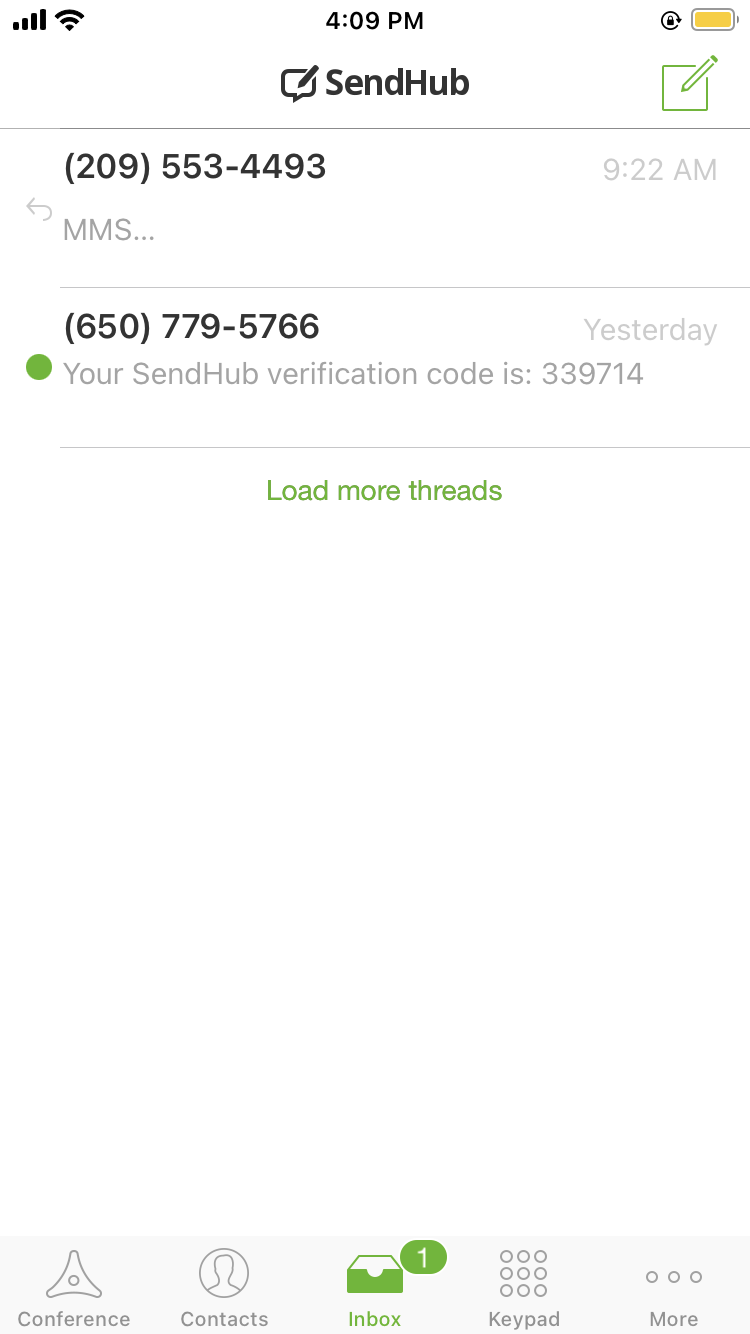 Thread and message options
In the "Messages" tab, you can press the options in the upper right corner to:
Access "Contact Details"

Call the contact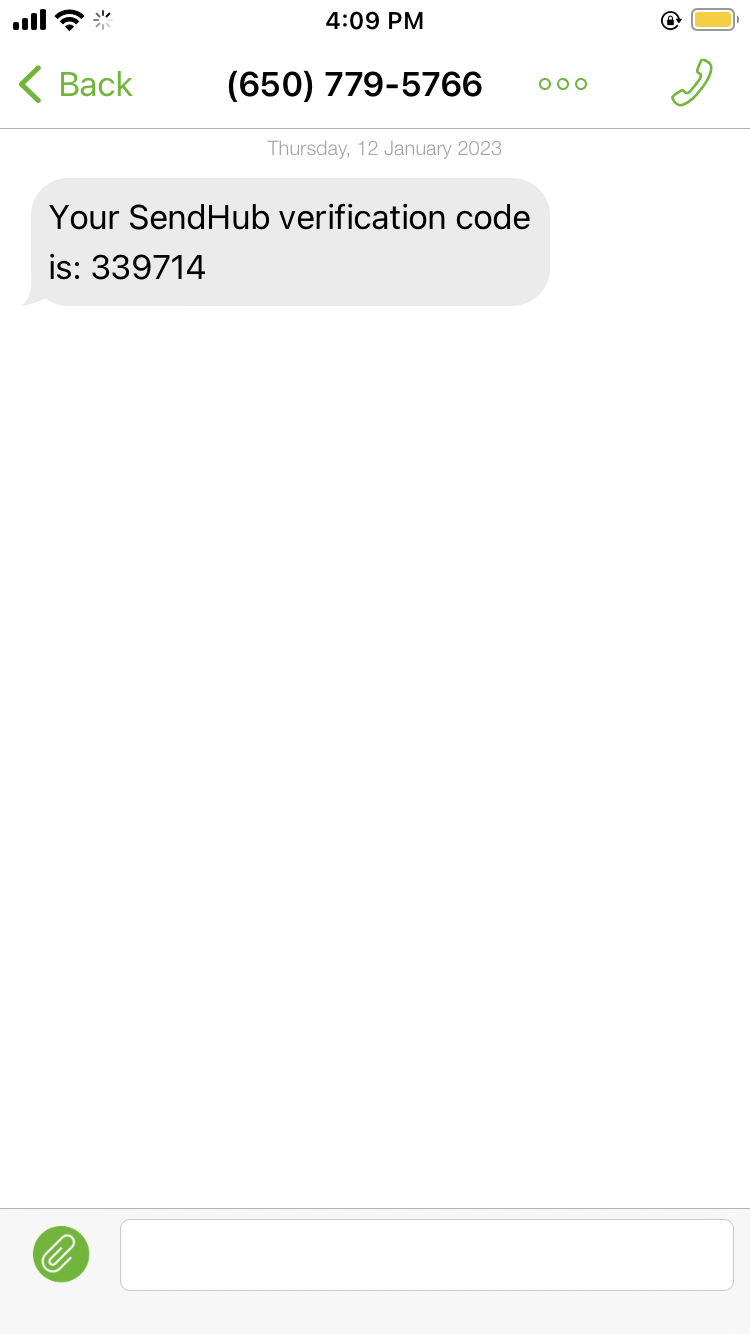 After selecting a message, within the thread you can send a message by entering text and pressing the "Send" button.
You can also copy messages by long-pressing a message. You can then paste the text somewhere else.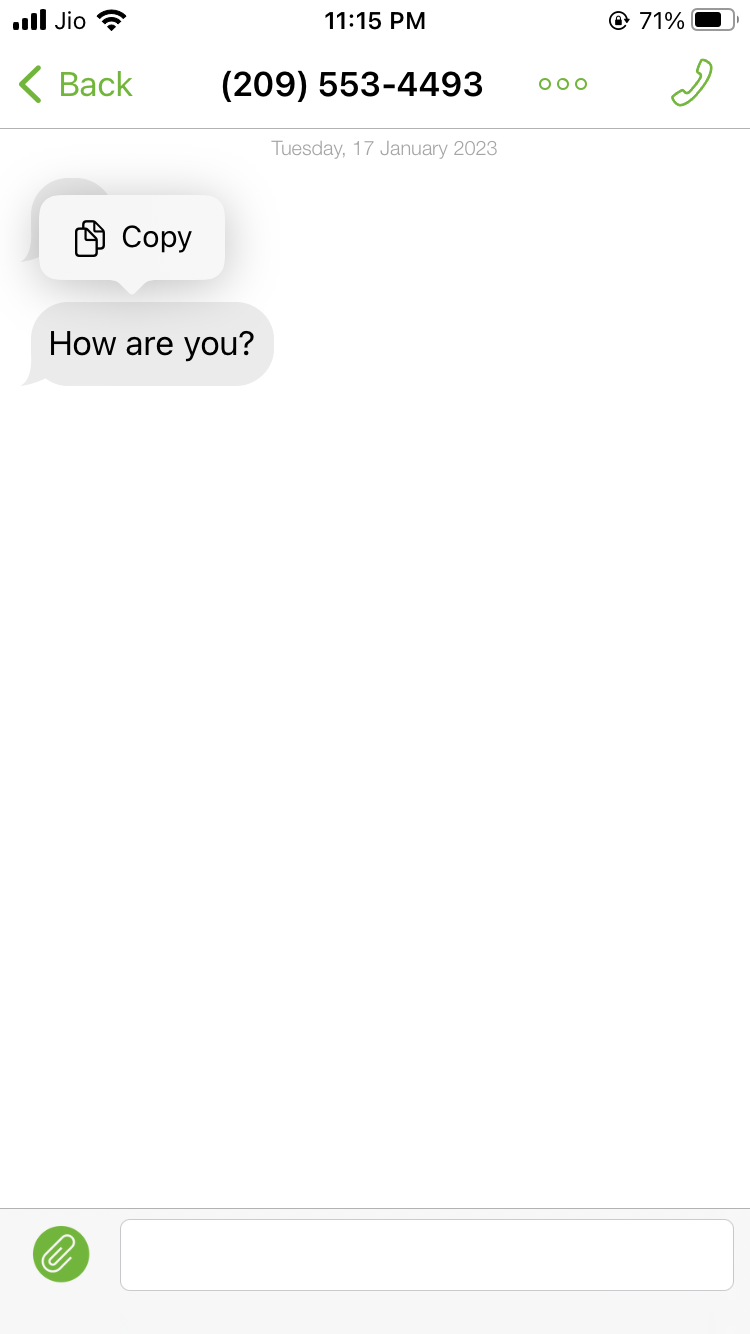 Deleting messages
You can either delete a whole thread, which will delete all messages, or delete individual messages from a thread.
To delete the whole thread, go to the "Messages" tab and simply:
Swipe to the left on a message

Press the "Delete" button that appears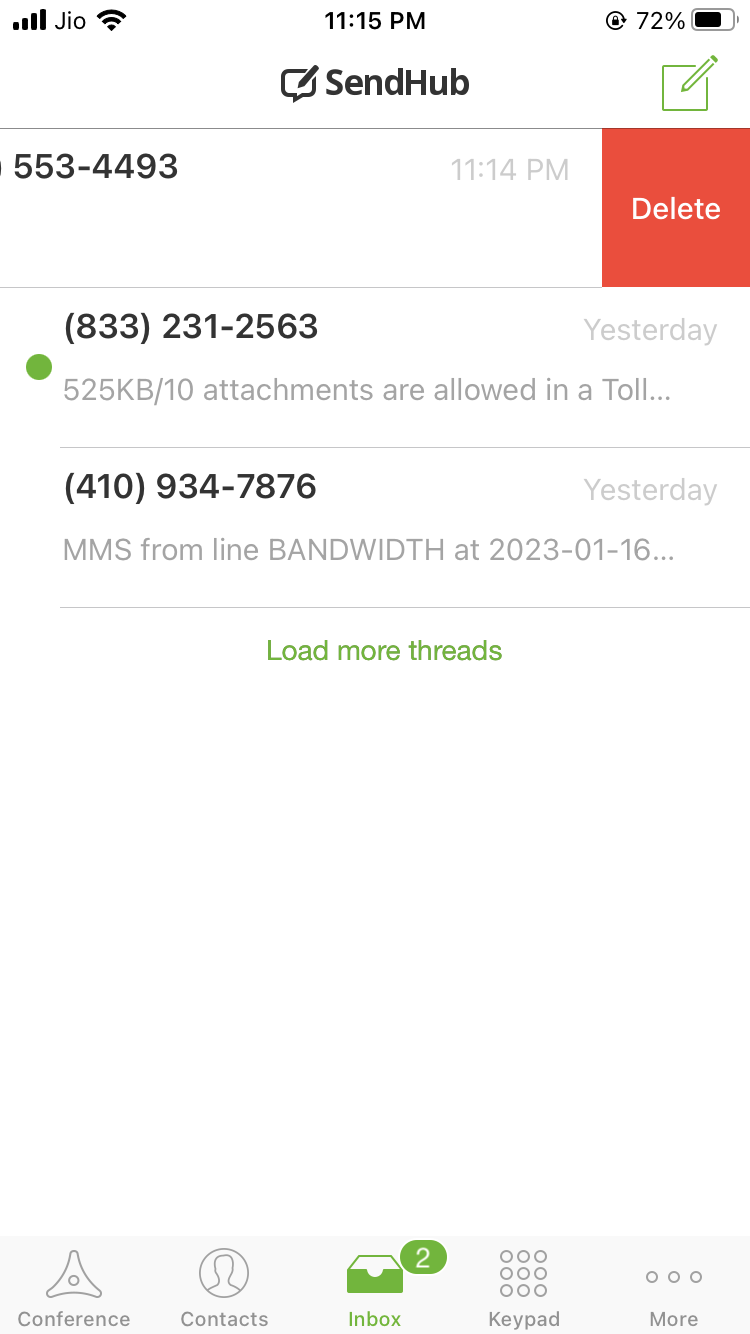 To delete individual messages from a thread, simply:
Press the thread containing the message(s) you want to delete

Long-press the individual message until you see the copy and delete button

Press the delete button
Note: For both security & stability, SendHub has disabled the use of 3rd party keyboards in the SendHub iPhone app. After extensive testing and listening to customer feedback, we decided to disable 3rd party keyboard from being used in the SendHub app. The default iOS system keyboard will continue to work from within the app.
If you were either previously:
- Using a 3rd party downloaded keyboard and the app behaved fine, or
- Using a 3rd party downloaded keyboarded and the app was experiencing crashes, but you are now no longer receiving crashes
Please email
ios@sendhub.com
with the subject: "iOS8 Keyboard Issues"