Viewing groups

Creating groups

Editing and Deleting groups
Viewing groups
With SendHub, you can organize your contacts into groups. Not every message that you need to send out is meant to go to the same audience. SendHub's grouping tools gives you the ability to send targeted messages to specific groups.
For instance, if you are a teacher, you can organize all of your uploaded contacts into groups - such as as a group for Students, and a separate group for Parents -- groups allows you to make this separation. If you're a small business owner, your groups might be your customers and employees. Large corporations may have numerous groups for both internal and external communications.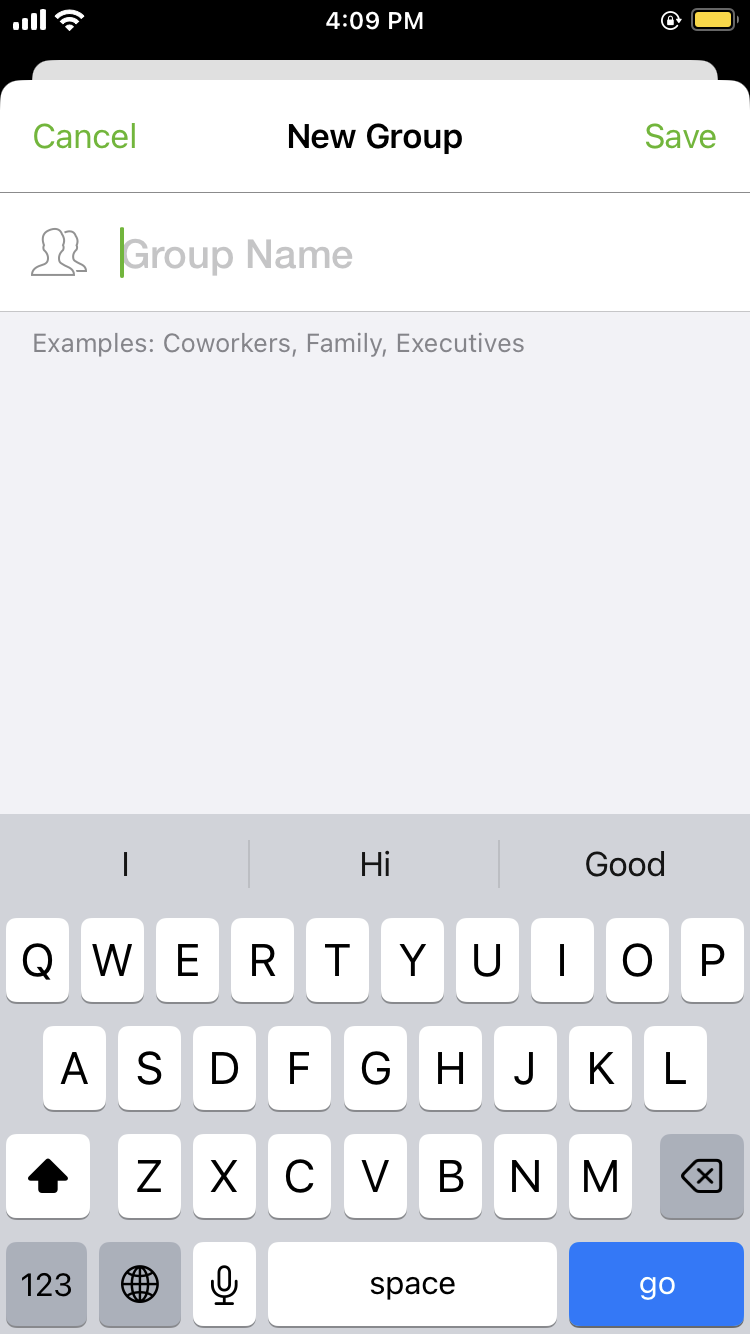 In the "Groups" tab you can press a single group to view information such as the group name, group contacts. You will also be able to:
Edit Group Name

Enable/Disable Text to Join

Send Group Message

Edit the group contacts

Delete group
Creating groups
Pressing the "+" button in the upper right corner will let you enter the name and number of a new group.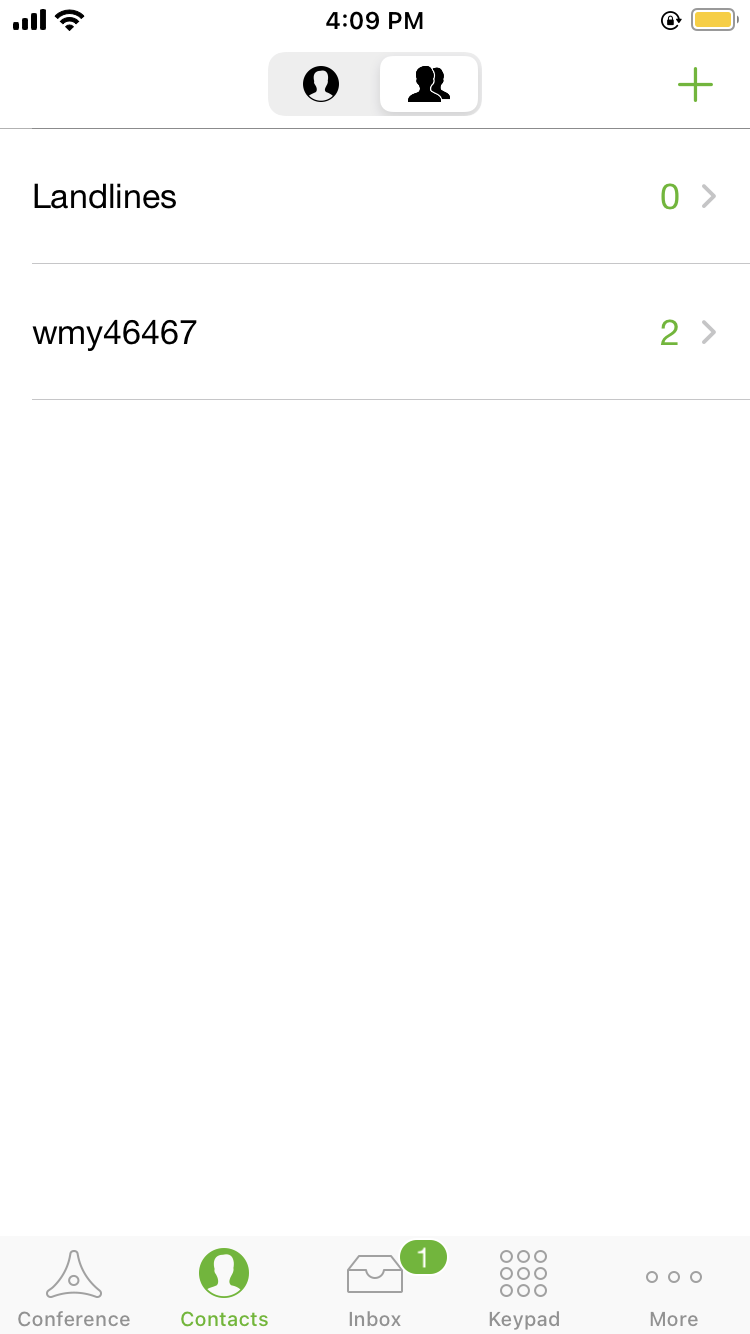 Editing and Deleting Groups
In the "Groups" tab you can press a single group to take actions on the group or set options.
To edit your group's name, press the name field and change the name.
From here you can also message the group by pressing the "Send Group Message" button and edit the group contacts by pressing the "Group Contacts" field.
Another option is to enable/disable text to join. Text to join allows you to specify a group keyword that users can text to your phone number to join that group.
To delete a group press the three dots in the upper right corner. You will get a menu that will allow you to delete the group.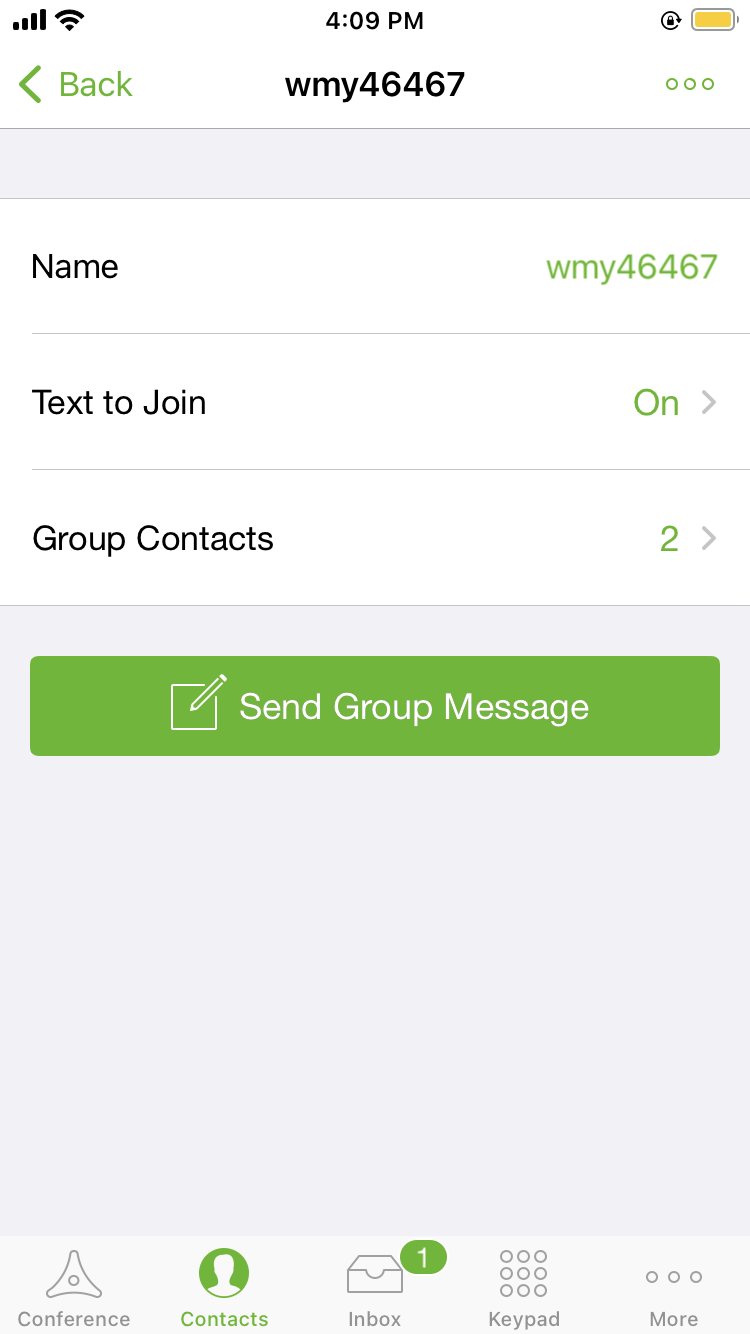 You can delete the group by pressing the "Delete Group" button.